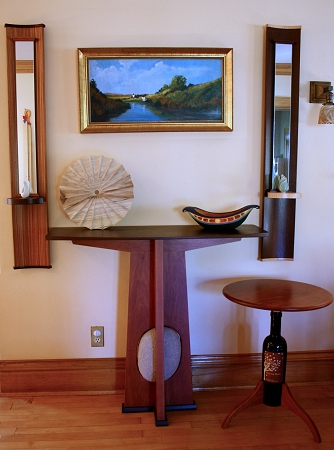 All my work has its roots in my history. I grew up in a talented family with a history of artists and craftsmen. One of my Swedish great-grandfathers was a furniture maker and woodcarver. One grandfather was a master woodcarver who worked most of his life in the furniture industry in Rockford, Illinois. I grew up in a household where my father and older brothers designed and made things. That environment fostered an interest in design and woodworking at an early age.
My professional career was in academics but my hobby and passion was woodworking. I retired early and have been making furniture and carving ever since.
I enjoy participating in the annual Southwest Wisconsin Fall Art Tour, held during the third full weekend of October. Be sure to stop by and see my work!