Alan Anderson Design
Contemporary Coffee Table and Side Table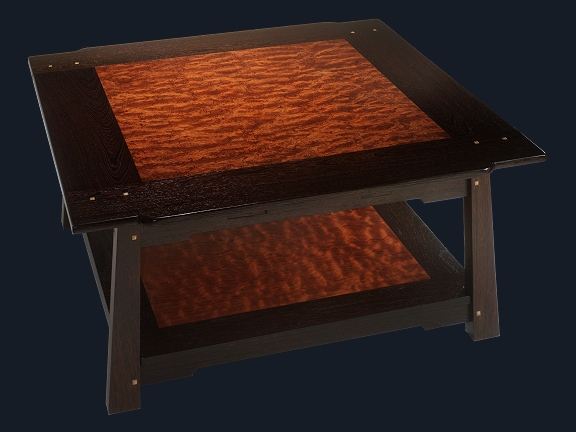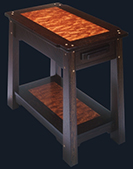 Coffee Table size 42" x 42" x 18"
Wenge and Waterfall Bubinga
This was an interesting custom order for a client. She wanted to replace an existing set of tables that were a bit shabby. The coffee table was rectangular in front of an "L" shape couch. The solution was obviously a square and this is what I designed for her home.