Alan Anderson Design
Plant Stand

Redesign in the spirit of Percell and Elmslie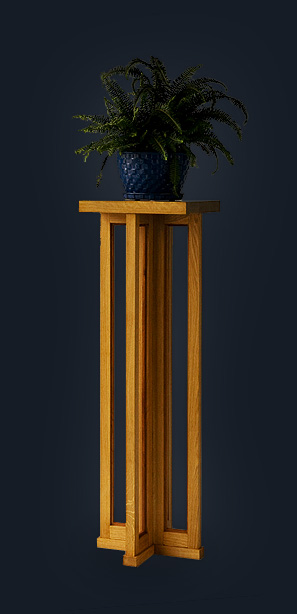 17" x 17" x 55"
White Oak and Cherry
The plant stand in the Percell house in Minneapolis is the inspiration for this design. This is a smaller design and has a more open feel. The original had panels covered with linen instead of the openings of my design.
Available in different woods and heights.