Alan Anderson Design
Torus* Chair

original design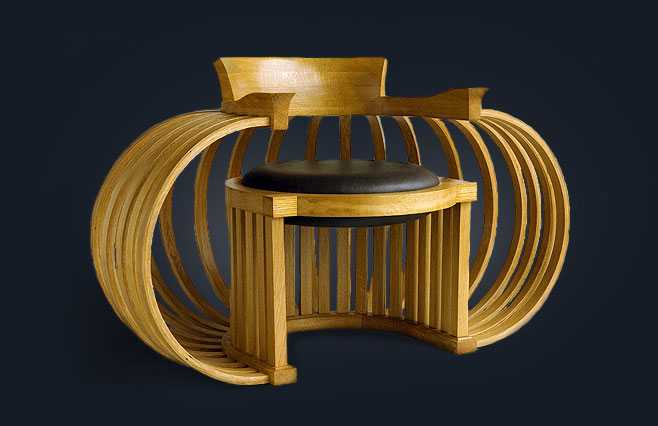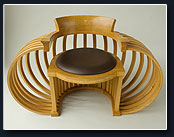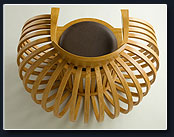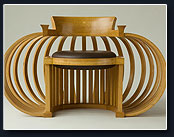 * Torus: A surface generated by rotating a circle about an axis that is in the same plane as the circle but does not intersect it.
48" x 29½" x 25"
White Oak and Leather
My son Reid designed and built this chair and in 2008 exhibited it in the Best of University of Wisconsin - Madison show and at the 2008 Furniture Society's show in Purchase, New York.
I had it in my living room for a couple of months and I fell in love with its presence. The arms spring slightly floating on 23 half circles. It's a tour de force of joinery with 128 mortise and tenons. He sold it to a private collector in 2008. I missed it so I built one for myself. In 2016 one of his torus chairs was purchased by the Museum of Wisconsin Art in West Bend, Wisconsin, to be a part of their permanent collection.
You can see some of Reid's amazing work at his website, http://reidericanderson.com/.